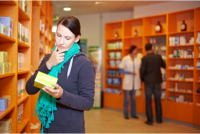 If it is important for you, then it is important for us too!
We value you so much; that is why we have shaped our services with your welfare and interests borne in mind. We have made your medicine procurement free from the rigorous ordeal of having to wait for days before a prescription is filled.
We believe in a no-nonsense approach. Our regular customers will have their filled prescription drugs waiting at the counter for them to pick it up. Also with our reliable supply chain, the words "Not Available" have been banned from our vocabulary.
You can also look to us for compounding services. With our experienced pharmacy technicians manning our compounding laboratories, your personalized concoctions will be done right before you know it.
Prudential Pharmacy endeavors to be the best pharmacy for you. Allow us to show how much we value you by calling (972) 709-4500 for a list of our products and services.